Get ready for a fun new way to share creativity! The first Stampin' Up! value statement is this: we care about people first. What does that look like? Caring about people first means treating others with kindness, respect, and equal consideration. It means working together towards a common goal, helping each other through life's challenges, and celebrating one another's accomplishments.
In honor of this value—and in the spirit of World Diversity Day—Stampin' Up! is celebrating what makes us unique through what brings us together: creativity!
The United Through Creativity Digital Download features inclusive, multicultural, and multilingual sentiments and illustrations that represent the multiple markets Stampin' Up! engages with. And, it's free for all!
Sincerely,

Sharon Jacobs
Independent Stampin' Up! Demonstrator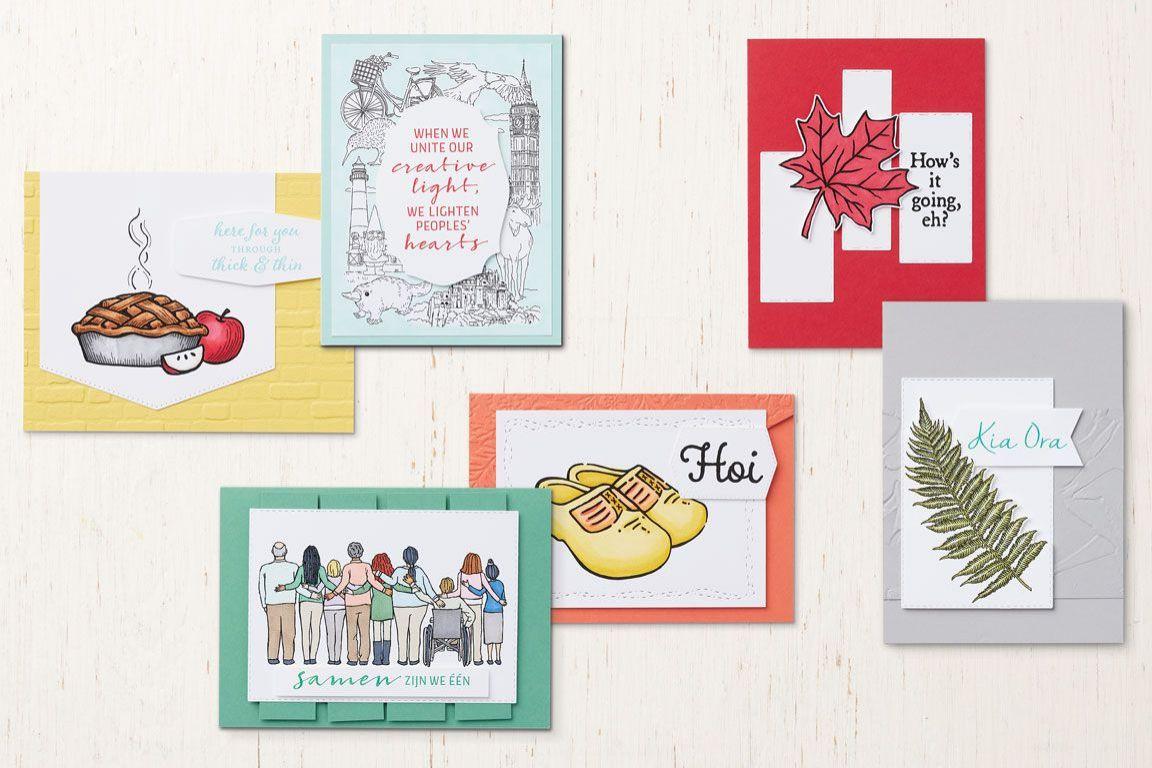 How to use the United Through Creativity Digital Download – It's as easy as Downloads, Print, Create, Share!
Download – Visit my website here and download the free PDF. Save it to use again and again!
Print – Print your favorite pieces from the Free Digital Download.
Create – Create cards, scrapbook pages, treat packaging, and other paper projects by by cutting out, punching, or die cutting the printed images. (Coordinating products and colors are listed on the first page of the PDF for your convenience, yay!)
Share– Don't be shy—share what you've made! When sharing to social media, use the hashtags #UnitedThroughCreativity and #DiversityDay. I can't wait to see your creations!
Speaking of sharing, spread the word! Share my email and let your friends know about this free collection of crafting elements so they can download and create, too.
Please read the "Terms of Use" section on the first page of the United Through Creativity PDF for information on using and sharing this digital download.